Miscellaneous or Unusual!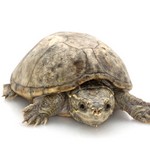 COVID-19 Status - We are pleased to say that the couriers are now back to a normal level with 3 delivery days per week. We are now in a position to deliver orders without any significant delay. Thank you!
If you are looking for something a bit out of the ordinary then this section is for you. We generally have over 400 different Tropical Fish that are available that may not be listed in individual catergories. The stock changes weekly so, if something catches your eye then please give us a call or drop us an email and we will be in touch to confirm your order.