Invertebrates Frogs and Snails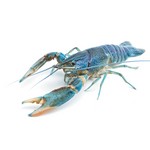 Now that the Royal Mail service is back to normal and the temperatures are mild, we have reinstated the cheaper postage price on Snails and Shrimps. If you order these items without fish then the postage price is just £3.95 and will be completed by Royal Mail.
We have a great range of Crustaceans, Molluscs and Amphibians available at any time. Many can be kept in community tanks but please read the descriptions to ensure that they are right for you.