Invertebrates Frogs and Snails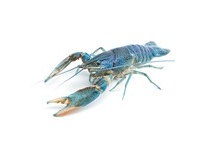 During the colder months, I am afraid that we stop the cheaper Royal Mail Postage option on shrimps and snails for the welfare of the livestock. We will be able to reinstate it again in the Spring when temperatures pick up again.
We have a great range of Crustaceans, Molluscs and Amphibians available at any time. Many can be kept in community tanks but please read the descriptions to ensure that they are right for you.